Various Canadian Gambling Laws Explained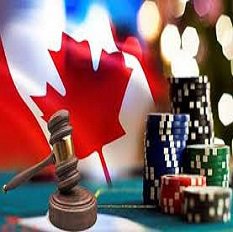 Over the last few decades, the Canadian gambling industry has seen continuous developments in its online and land-based casino scenes. As such, this has paved the way to numerous betting houses that attract thousands of tourists each year. Besides being a revenue-generating venture, the industry creates a lot of jobs for the citizens.
The gambling industry, as a whole, brings in approximately $16 Billion in revenue per annum for this country. As a matter of fact, the lottery scene moved online, which is a clear indication that this industry only grows bigger. Each year, the Gaming Summit takes place to discuss developments and various laws suitable for governing this industry.
Canadian Gambling Laws
In the past, Canadian gambling laws were quite stringent - only limited forms of betting were permitted under the Criminal Code that was originally passed in 1892. This code has undergone numerous amendments to accommodate more forms of betting such as pari-mutuel betting.
The 1970 Criminal Code amendments relaxed things quite significantly, which led to the establishment of the first Canadian commercial betting house in 1989. Today, you'll find such facilities spread across the provinces operated by the local governments where players are able to bet on different sports. Furthermore, the local authorities run various profitable lotteries.
Online Gambling in Canada
When it comes to Canadian online gambling, many folks get confused; they can't really tell if it's legal or not to engage in online wagering activities. As historical facts have it, there is not one Canadian citizen that has ever been prosecuted, charged, or got into any kind trouble, legally, for wagering at an online game site.
Note that different provinces operate their own online betting houses, which are licensed and approved by the government. Therefore, it is perfectly lawful to place bets as well as to buy lottery tickets online. What is illegal, however, is offering any kind of gambling services to Canadian citizens without a permit from the authorities - the laws and regulation on this are very clear.
Offshore Canadian Casino Sites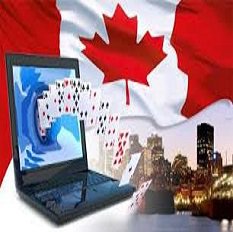 The real gray area is for betting sites that are based and run in a foreign country, but provide their services to residents of Canada. This would seem to be unlawful under the set gambling laws. Nevertheless, if the gaming operators are based in countries where online wagering is legal, then Canadian laws do not apply.
Therefore, if you live in Canada and decide to use offshore game websites, you should be more concerned about the site's credibility and less concerned about the Canadian authorities. When you take part in offshore gambling activities, keep in mind that the government doesn't have any control of such operations. In effect, it would be wise to find a trustworthy operator for your safety.
The Kahnawake Gaming Commission
This is a well-regarded online betting regulatory body located on the Indian reserve of Kahnawake within the Canadian borders. It has the authority to license gaming websites, as long as they meet the set standards. There have been questions regarding the lawfulness of this particular organization, but Kahnawake is considered an independent nation, so it makes its own laws and regulations.