Smartwatch Gambling Apps - New Kid on the Block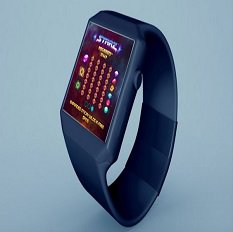 When it comes to the world of technology, things change really fast and you have to keep up with the trend if you want to remain in business. The gambling industry is especially known to ride on the waves of technology. A few years ago, you could only play games on your desktop PC. Later on, came mobile gaming where you're able to enjoy your favorites wherever you go. The latest development in this industry is smartwatch gambling apps.
This particular idea was made public in the year 2014 at the annual Mobile World Congress event. E-gaming software developers including Playtech and Microgaming among others are developing applications that will be compatible with all kinds of smartwatches like Apple and Android watches.
What is a Smartwatch?
A smartwatch is a watch with a touchscreen that has a customized operating system and runs certain kinds of mobile apps. Besides the normal functions like calling and texting, it supports iOS, Android, Windows as well as Tizen (Linux-based mobile OS) and has the capability to connect to the internet. The most popular brands are the LG Watch Urbane, Samsung Gear 2, Pebble and the Apple Watch.
The Smartwatch concept has taken gaming to a whole new level with the introduction of different gambling apps that players can use to enjoy various casino games - ranging from sports betting, card games to slots titles.
Games Available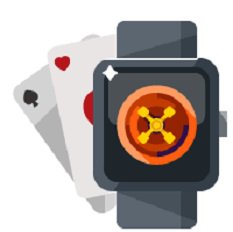 While smartwatch casino apps are still in the infant stage, players can still enjoy instant play games. Currently, only a few slots are made available for these devices - with an increase in smartwatch popularity, this is likely to change over the next few months or so.
The smartwatch gambling apps are intuitive, simple and will let you place bets, monitor horse racing, receive alerts and withdraw your winnings seamlessly.
Note that smartwatch slots games have been stripped to their simplest elements to fit on the wristwatch. Therefore, you'll only find the most essential things on your screen such as the name of your game, the reels and a function displaying your balance and the amount you wish to wager. This ensures that every pixel is devoted to the game alone.
Why Use Smartwatch Gambling Apps?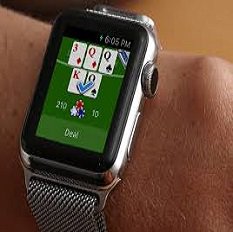 This innovation does come with several advantages that are outlined below:
Convenience: Unlike with a laptop where you have to find a place to sit to wager, with a smartwatch, you can run around and only wager when you get a notification.
You're able to multitask:When it comes to gaming using your smartphone, you need both hands. However, with a watch strapped to your wrist, you can do other things while gambling.
Simple and intuitive interface:Since the screen of a smartwatch is pretty small, it only displays essential information and functions - no irritating ads or banners.
Conclusion
Smartwatch development is pretty much in its early stages, so some curves still need to be maneuvered. Besides having a tiny screen, each watch is designed in a unique way. Therefore, arriving at a practical application for all casino games may take a while.