Terms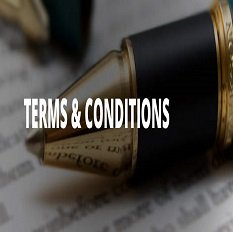 It's strongly recommended that you go over the terms and conditions herein before attempting to use our website. All users who participate in onlinecasinoscanadian.ca agree to observe and abide by all the terms of use.
You hereby confirm that you have attained 18 years of age - no persons considered minor by the law are allowed to make use of our website or services.
All users accept the responsibility to check, confirm and play by the laws within their jurisdiction relating to the use of the services covered on our website.
You acknowledge that using this website is out of your own discretion and risk. As such, you exclusively acknowledge and accommodate the risks that may occur from using this site or any affiliated third parties.
We solely retain the right to modify, remove or add content to our site and this agreement as we deem necessary.
Any materials and/or content that you find here are strictly meant for personal entertainment. For that reason, it should not be used for commercial purposes.
We always try our best to publish the latest information; however, we do not make any warranties about the accuracy or completeness of the data.
You confirm to have read and understood the terms and condition pertaining to the use of this website.